Data Cable and NBN Installation in Melbourne
Phone Data Points provides efficient and affordable data cable installation throughout Melbourne. If you need data cabling services, such as NBN cable installation and set up in the Melbourne CBD, Bayside, Eastern Suburbs and beyond, we can provide you with a service that will have your phone data up and running in no time.
Our Services Include:
At Phone Data Points, we provide a complete range of cabling services throughout Melbourne and they include
Data network cabling
NBN cable Installation
VoIP cabling
Wireless network infrastructure cabling
Much More
Our Working Process:
We carry out comprehensive survey of your site to determine your cable and network infrastructure needs. To bring the benefits of an advanced data network right into your workplace, we will work with you and provide an expert installation that not only meets you current networking needs but also your future requirements. Apart from new installation, we also undertake upgrades and repairs of existing cable infrastructure and provide ongoing support, ensuring no downtime to your business.
We Serve Both Residential And Business Clients!
Phone Data Points is established with the purpose of providing our customers with the honest and helpful network cabling services at the most competitive prices. We serve both residential and commercial customers across Melbourne and deliver effective solutions through prompt, reliable and professional services.
Ongoing Support:
As will all of our data cabling Melbourne services, you can rest assured that your new installation is perfectly optimised and configured to work efficiently. Our technical team will be available to support you at all times for ongoing maintenance.
If you would like to speak to our team regarding your data or Installing phone line needs, we invite you to call us at 0400 443 545.


Providing a range of quality data cabling services
Phone Data Point provide our data point telecommunications solutions across a range of different areas. Our service works for both businesses and homes, and we strive to always find the perfect option for your location. We provide fast and effective telecommunications installation for both homes and businesses, efficiently installing your network to its highest level of usability.
Not only this, but we offer a range of other services that include optical fibre installation and phone line installation, just simply get in touch with us to arrange our service
Why choose our data cabling service?
A converged network is a critical component of any business. So, Phone Data Points Communications Solutions specialise in Voice & Data cabling services,
Business Services
Our engineers hold industry recognised certifications, and have been trained by the experts in the field, including Cisco
So draw on our knowledge to help you, or your company gain the advantage in making critical business decisions.
More Info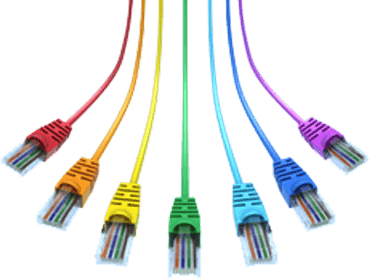 Prompt, Quality 7 Day Service - All Suburbs of Melbourne Metro
Voice & Data Network Cabling | VoIP Phone Systems | Melbourne
Residential Services
Phone Data Points are Melbourne's leading provider of home network cabling installation. With a team of expert technicians with years of experience under their belt, we will provide your home with a service that is efficient and highly-effective.
More Info
Residential Clients Say
"Gary gave us some great advice about our phone system and he worked really hard to help us implement it."
"They arrived on time, were very helpful and worked quickly and efficiently, they also cleaned up everything before they left"
"We had great service from Phone Data Points, they came out on the same day as our enquiry and our new fax line was up and running straight away."
"Gary and Andrew gave us great advice, they came out straight away and were even able to help us set up our internet connection, they were just lovely."